Mario Lopez & His Wife Are Expecting Baby No. 2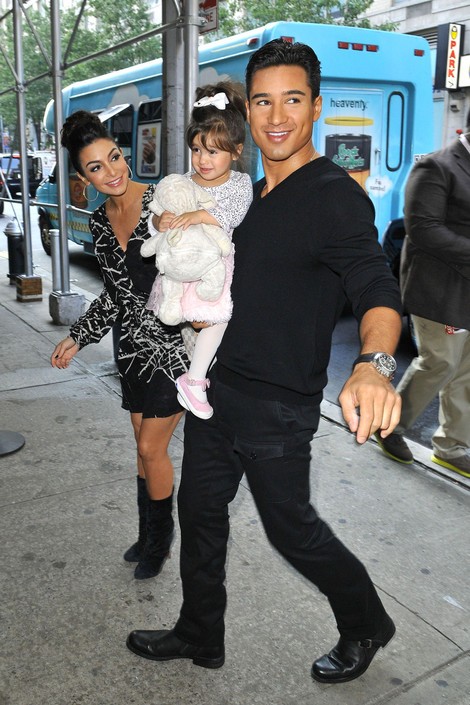 Newlyweds Mario Lopez and Courtney Mazza-Lopez are expecting their second child together. The couple, who wed Dec. 1, have a two-year-old daugther named Gia.
The former "Saved by the Bell" star and "X Factor" host told "Extra," which he co-hosts, "I am the happiest father in the world. We cannot wait to welcome baby Lopez number two into our lives."
On Tuesday morning "Extra" filmed the big reveal and gave the couple a surprise baby shower, including balloons and gifts. Toddler Gia carried a sign reading: "I'm gonna be a big sister."
Lopez later tweeted: "Ok.. So, I don't want to find out the gender of the baby, but @CourtneyMLopez wants to find out ASAP.. Thoughts? Let me know @onwithmario."