Mario Lopez Gets An IV After Emmy Red Carpet, Shares Twitpic With Daughter Gia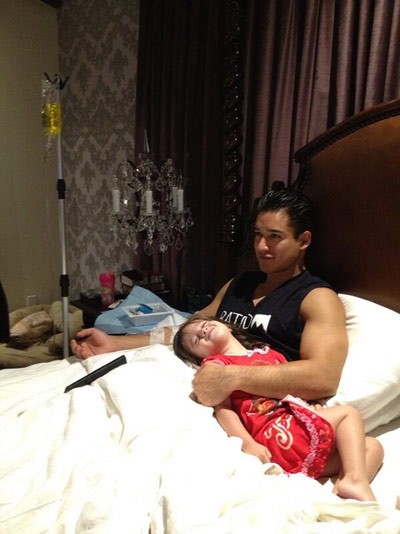 Mario Lopez didn't let on he was battling illness during his time covering the Emmys red carpet for Extra, but he shared a photo of himself recovering with his biggest fan.
Lopez uploaded a picture on Twitter of himself hooked up to an IV, watching what we assume was the awards show with his daughter Gia. "Tough day. Ending it by being hooked up to IV," he captioned the picture.
He tweeted earlier in the day, "Emmy Sunday! Feeling a bit run down & out of it...I'll rally. Let me know what u want me to ask ur favorite stars. I'll be on the red carpet."
Still, Lopez interviewed several stars at the awards show, uploading photos of himself with Emilia Clarke, Sofia Vergara, Claire Danes, among others.
We assume Lopez hasn't been getting much sleep, either, following the birth of his son Dominic earlier this month.