Mario Batali Dishes on Summer Recipes, Golfing With Adam Levine
Chef Mario Batali took some time out of his busy schedule recently to give us some summer entertaining tips - and to spill on his experience golfing alongside Maroon 5 frontman Adam Levine.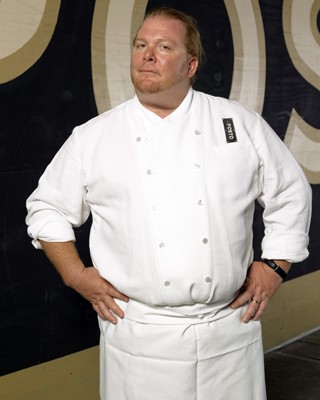 Batali chatted with me from Michigan, where he's working with the state's tourism board. In the video interview below, you'll find out his favorite Michigan destination, as well as a great recipe to liven up your summer party in a few easy steps.
He also talked about his experience golfing alongside the Grammy-winning Levine when the two competed on The Golf Channel's The Haney Project earlier this year, and was kind enough to share his own philosophy when it comes to dining out.
Watch the video interview below:
You can follow Mario on Twitter (@MarioBatali). For more from Brittany Frederick, visit my Starpulse writer page and follow me on Twitter (@tvbrittanyf).
(c)2012 Brittany Frederick/Digital Airwaves. Appears at Starpulse with permission. All rights reserved. No reproduction permitted.