Mario Batali And Celebrity Chefs Rally Around The Italianissimi Project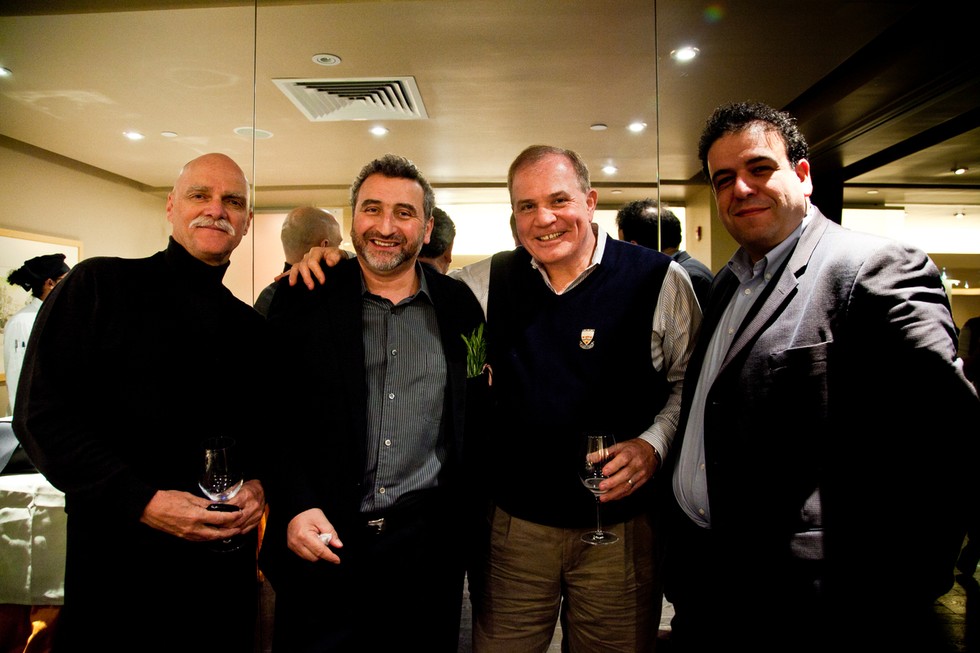 At the start of the month in Manhattan, an event was held at the Italian restaurant mecca SD26, to launch a new cause into the public conscience. It is called the Italianissimi Project, and it aims to educate consumers across the United States about the value of authentic Italian products. As it turns out, very few of the food items labelled "Italian" in your local supermarket actually come from Italy. This new initiative is aiming to encourage a discerning public who will not settle for less than the best when they are buying their olive oil, cheese, produce and meat.

In firm support of this project are former Iron Chef and co-founder of Eataly, Mario Batali, celebrity chef Cesare Casella, restauranteurs Tony May and Lou Di Palo and many other movers and shakers in the world of food. Their voices will hopefully get the message out far and wide: the American public is being handed inferior products without warning or reason. The Italianissimi Project is trying to change that.

From now on, the 211 registered food items will carry a PDO (Protected Designation of Origin) or PGI (Protected Geographical Indication) logo, indicating that the product in question came directly from Italy. Those who question what that precisely means for the quality of their food need only keep a lookout; starting now on the East Coast, tastings are taking place at gourmet retailers to give everyone an idea of what a real Italian meal can taste like when you can trust you are cooking with the best of ingredients.

"Protecting the consumer"--as it was put in the opening speech that preceeded a delectable seven course meal at the launch--has rarely tasted so good. In the beautiful back room of SD26, where LED stars flicker on the ceiling and multi-colored yarn hangs from the walls, over two dozen tables of special guests were invited to sample these products. Each dish was proceeded by a short, theatrical explanation and accompanying slideshow depicting the regions where these foods originated. It was an experience meant to transport, perhaps even more than it was meant to educate.

Over four hours later, everyone left overfull and a little bit wiser as to the incredible flavors the true Italy has to offer. If the tastings that follow are as successful as last week's event was, the Italianissimi Project has every chance to gain a healthy following.

Be prepared to change the way you look at Parmigiano Reggiano forever.