Marilyn Monroe 2.0 Style: Bringing Hollywood's Iconic Look To 2011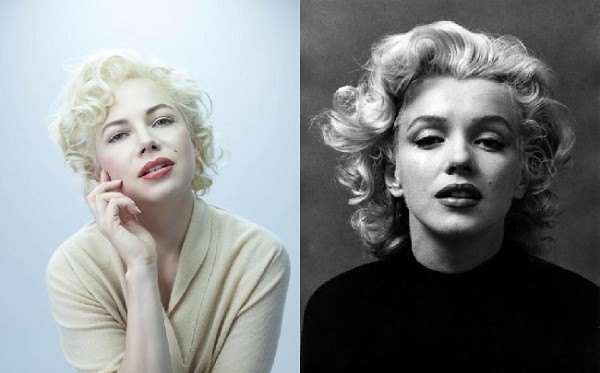 For her role as the iconic Marilyn Monroe, Michelle Williams took on the epic task of transforming into this timeless beauty for her role in "My Week with Marilyn".
Makeup is a key ingredient to this look and now you can get beautified Marilyn Monroe 2.0 Style as celebrity makeup artist and beauty expert, Melanie Mills, reveals the best products for achieving this Hollywood style in 2011. And, it's amazing to see what Marilyn originally used and how much cosmetic choices have changed in the past 60 years!
MARILYN 1950's: Pond's Cold Cream was applied at night before bed.
MARILYN 2.0: To get flawless skin like Marilyn's, use Lanecome's Visionaire. It's the first moisturizer to have LR 2412, a molecule that propels through skin layers to re-create a beautifully even surface with or without makeup.
MARILYN 1950's: Max Factor's Loose Powder was used to pat down makeup.
MARILYN 2.0:  At any given moment, Marilyn was always camera ready. Mattify your look with Skindinavia's No More Shine. It holds makeup in place for up to 16+ hours while giving a glowing dewy finish.
MARILYN 1950's: Chemist Hazel Bishop created the first no-smear lipstick.
MARILYN 2.0: To get your lips to stop traffic like Miss Monroe's, choose a long-lasting bold hue with a satin finish. I love Rachel Zoe's Exude Lip Creme in Red #1. This Vitamin E & C fortified formula has a creamy gel texture which is applied by an innovative twist that pushes lip creme through the plastic tubing.
MARILYN 1950's: A steady hand was needed to apply eyeliner from a jar.
MARILYN 2.0: Marilyn kept her eyes defined by thick black liner on the top of her lids. Now, you can use Dior's Backstage Eyeliners, which are stick-on adhesive patches; one pair in the set even includes Swarvoski crystals.
MARILYN 1950's: Maybelline was just first starting to use synthetic replace petrolium mascaras.
MARILYN 2.0: Marilyn Monroe had dark full lashes which really made her eyes pop. The Bourjois Volume Fast & Perfect Rotating Mascara has a brush that rotates in both directions to extend lashes to their full potential.