Marilyn Manson To Reproduce?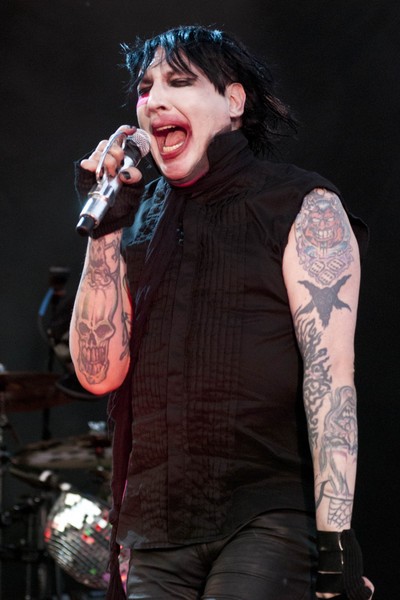 Marilyn Manson is thinking about having children so he can pass on his "demented genius."
Manson is currently dating photographer Lindsay Usich. After the birth of his girlfriend's niece, the singer is beginning to seriously think about his future.
 
"I've started to think that maybe I wouldn't mind passing my demented genius on to some small thing who can set fire and breathe profanity," he told Britain's The Observer newspaper.
 
Manson was previously married to burlesque beauty Dita Von Teese, but the couple divorced in 2007. He later dated actress Evan Rachel Wood.
Manson and Rob Zombie are hitting the road together for the Twins Of Evil Tour. It will kick off on September 28 at the Desert Uprising festival in Phoenix, Arizona, and wrap up in Dallas, Texas on Halloween.