Marilyn Manson To Headline The Doors Tribute Festival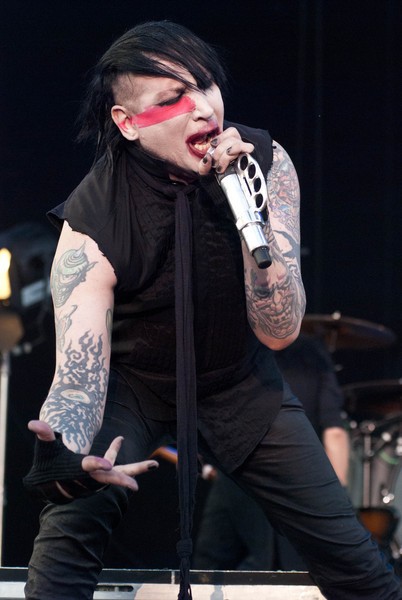 Marilyn Manson is to headline this summer's Sunset Strip Music Festival in Los Angeles, which will double as a tribute to The Doors.

The Offspring, Bad Religion, Black Label Society and De La Soul are also on the bill for the event, which takes over a large part of Sunset Boulevard for a weekend.

The fifth annual three-day music festival will kick off with an exclusive VIP event honoring The Doors on August 16th and conclude with an all-day street festival on August 18th, which Manson will close. Many of the artists on the bill will celebrate The Doors by performing their take on some of the band's songs.

The Doors keyboard player Ray Manzarek says, "The Doors are honored to be celebrated by the magical, legendary Strip. A great leap forward from the Summer Of Love to today. What a great time we're going to have!"

Bandmate Robby Krieger adds, "It's a thrill to be honored by The Sunset Strip Music Festival this year. Venice was our home, but The Doors lived and came of age on the Sunset Strip. It's exciting to see that the legacy we helped create is still alive and thriving today!"

And drummer John Densmore states, "The Sunset Strip in the '60s was the incubation canal for an entire renaissance in music, and its impact is still with us. The Doors are proud to be honored this year at the 5th annual SSMF celebration."