Marilu Henner To Play Alzheimer's Sufferer In 'Unforgettable'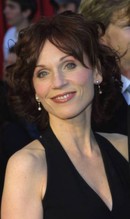 Marilu Henner is returning to TV to play an Alzheimer's Disease sufferer in a new drama.

The Taxi star will play Aussie actress Poppy Montgomery's aunt in Unforgettable.

She is also a consultant on the show, which centers around a woman diagnosed with Superior Autobiographical Memory (SAM) - a rare condition Henner has.

SAM allows the actress - and Montgomery's character - to recall moments, sights and sounds from their lives in vivid fashion.

Henner is one of only six people diagnosed with the condition.