Marijuana Found On Rihanna Tour Bus During Border Crossing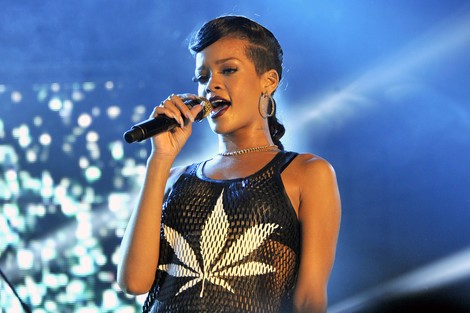 A fleet of Rihanna's tour buses was stopped and searched at the Canadian/U.S. border on Wednesday after authorities found one passenger in possession of marijuana.

The small stash of drugs was discovered on the first of 10 coaches heading over the Ambassador Bridge en route to Detroit, Michigan, where the Umbrella hit-maker is set to perform on Thursday, and prompting customs inspectors to call in sniffer-dogs to search all of the vehicles in the group.

No other illegal substances were found and the man in possession of the pot escaped with a civil penalty, according to TMZ.com.

Rihanna, who had played in Toronto, Canada on Monday and Tuesday, was not onboard any of the buses and drivers were allowed to continue on their journey after the citation.