Mariel Hemingway Warns About Breast Augmentation Dangers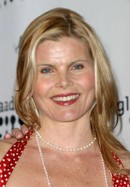 Actress Mariel Hemingway has spoken out about the dangers of cosmetic surgery after experiencing complications from a breast augmentation procedure.

The Manhattan star had her cleavage enhanced when she was younger, but was forced to have the implants removed after they ruptured.

Hemingway has now launched TheWillingWay.com to educate those interested in surgery about the risks accompanying cosmetic operations.

She tells ET Online, "I actually had silicone in my blood. So I did hyperbaric oxygen treatment to turn the silicone into silicone citrate so it could pass, but it took a long time to get that out of my system."

"People have a right to know what the truth is about these things. You can make any choice you want... but know when you put plastic in your body you might have a reaction. Maybe you won't, and some don't. But you might."