Marie Osmond 'Collapses' Backstage At Vegas Comeback Concert

Grieving Marie Osmond sparked fears for her health during her first Las Vegas performance since her son's tragic death after collapsing into a chair backstage, according to a tabloid report.
 
The singer's adopted son Michael Blosil, 18, is believed to have committed suicide after his body was found outside his Los Angeles home last month. Osmond laid the teenager to rest in a private ceremony in Utah on March 8th and returned to the spotlight last Tuesday, taking to the stage alongside her brother Donny in their Sin City variety act "The Donny & Marie Show."
 
She paid tribute to Blosil during the show, telling the crowd, "The way Osmonds survive is we keep singing. That's what we want to do tonight. I know my son would want that and this show is for him." The star fought back tears in between songs during the concert and her devastation caught up with her backstage at the Flamingo Hotel when she broke down, reports the National Enquirer.

An insider tells the tabloid, "Right after Marie got backstage, she shuddered and began to fall. Her knees buckled and she slumped into a chair." Osmond refused to let her assistants call for a physician and pressed ahead with the rest of the show.
 
The source adds, "Marie wouldn't let them. She said, 'No, I'm going to get through this. I owe it to Michael.' She collapsed because she was in the same place where she had learned of his death, backstage at the Flamingo."

And the singer has allegedly been urged to cut back on her hectic work schedule and undergo counseling to help her deal with the shock of losing her child.
 
The source says, "Marie's doctors are encouraging her to get counseling. They are deeply concerned about her weight and general health. They are asking her to eat more, go on a healthy diet and get plenty of rest."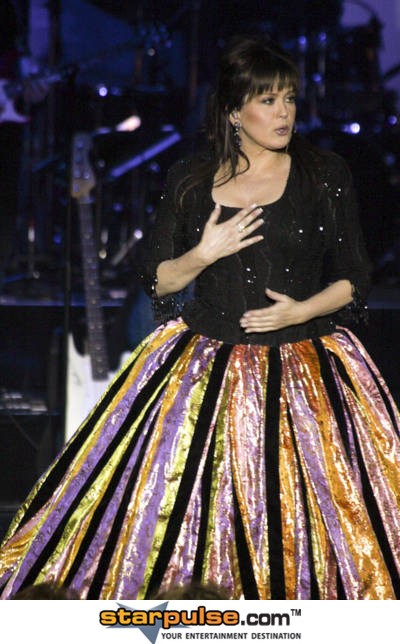 Click Here For More Marie Osmond Pictures