Mariah Carey's 'New Era' Of Music Begins With Tease Of New Single 'Beautiful,' Featuring Miguel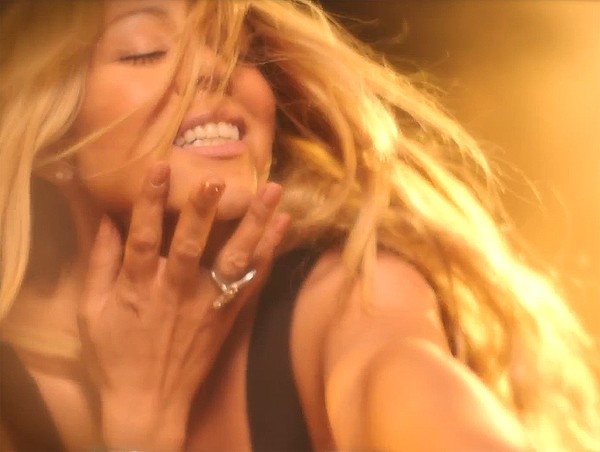 Mariah Carey has teamed up with 2013 Grammy-winning R&B singer Miguel Miguel A. Nunez for her latest single, "Beautiful." The two singers released a 25-second teaser video for the song on Friday, starting some early buzz for the new song, which drops in just over a week.

The new single is expected to feature on Mariah's upcoming 14th studio album, which is due later this year. She's enlisted lots of help for the new disc as well, her first since 2009's "Memoirs of an Imperfect Angel," bringing in a number of big-name producers like Jermaine Dupri, The-Dream and Rodney Jerkins.

The words "The New Era Begins" appear on screen at the end of the clip, signaling a potential change of direction in her music career.

Mariah has come under fire recently for her role as a judge on American Idol, prompting rumors that producers had approached former judge Jennifer Lopez and asked her to replace Mariah on the judge's panel.

While J. Lo is scheduled to perform on an upcoming show, the rumors were quickly shot down by FOX.

"This is just another ridiculous 'Idol' judge rumor, likely started by talks of Jennifer performing on the finale," a spokesman said.

Nigel Lythgoe, who produces the show, added, "I have not been included in any conversation regarding replacing Mariah with Jen this season."
"Beautiful" makes its debut on Monday, May 6. Check out the teaser below...