Mariah Carey Wears Red Bikini To Walk Her Dog While Vacationing In Aspen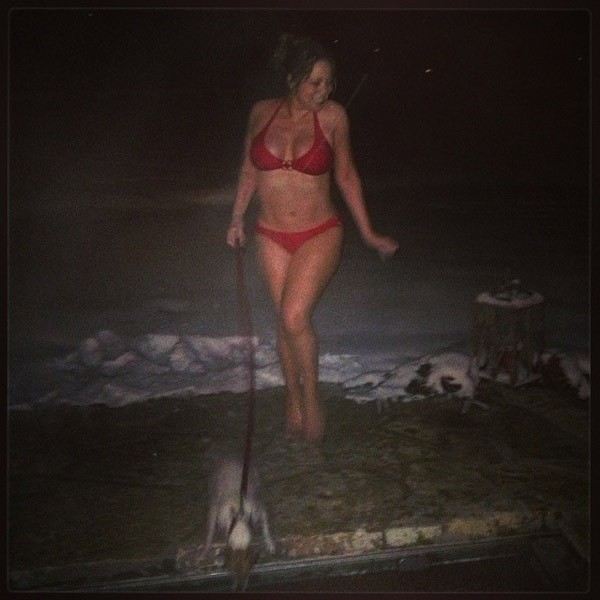 While Beyonce is getting all the attention lately after dropping a surprise album on the world, Mariah Carey is getting some of her own after posting a shot of herself in a red bikini while walking her dog.
In Aspen.
As in, Aspen, Colorado. Like where there's snow on the ground and the temperature's been in the teens.

"It's just a tradition," she wrote. "#aspen #coldyethot."

The singer posted a second shot of herself wearing the same bikini with a red robe hours later, standing in front of a lit-up Christmas tree.

"Warming up for the hottub moments!" she wrote.
We're betting husband Nick Cannon had a great night.