Mariah Carey Was Shockingly Photoshopped By Terry Richardson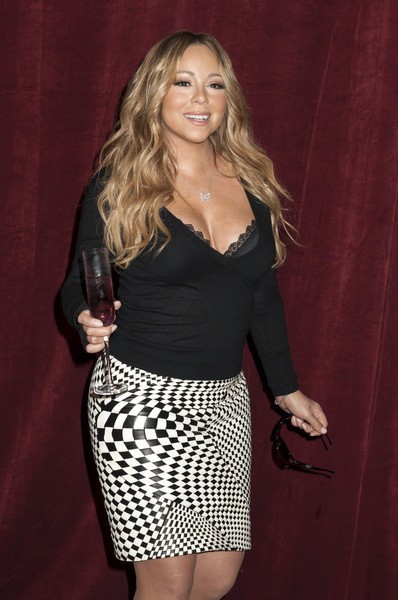 Celebrities are often photoshopped on the covers of magazines and inside their pages, but it's always shocking to see exactly what was nipped, tucked and shaved off a star's body post-production.
The latest victim of overzealous airbrushing? Mariah Carey. The singer recently posed for famed photographer Terry Richardson for Wonderland magazine, and Jezebel got its hands on the original photos.
The shots depict Carey before her body and face are slimmed down, and these images are superimposed on the photoshopped ones. In the after shots, the pop star's skin is a deeper bronze. Her jaw is shaved down, her skin is smoothed out, and her hair is made to look fuller. Her bust is also bigger, and she has eye make-up on.
Jezebel comments: "[Richardson's] bare bones sets and harsh flashes suggest a spontaneity that is meant to imply the authenticity of that particular moment. But this doesn't seem very authentic at all."
It isn't the first time Jezebel has pointed out a photoshopping job. In January, one of its writers insisted images of "Girls" star Lena Dunham had been digitally altered. The website claimed the "slight tweaks" made to the actress's original images were "unnecessary" as they had been "pretty perfect" without the extra work.
In April, unretouched photos from Lady Gaga's Versace photoshoot were also leaked online. She was shown with pasty skin, dark under-eye circles and bruised legs before she miraculously looked beautiful in the final print ads.