Mariah Carey Talks Nicki Minaj Feud And 'American Idol'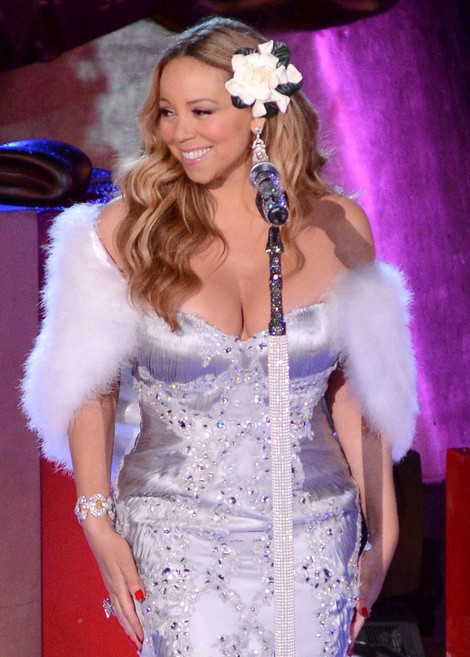 When Fox presented a panel on American Idol to the Television Critics Association, many reporters wanted some dirt about the reported feud between new judges Mariah Carey and Nicki Minaj. The singers assured reporters they had mended fences, and didn't want to go into detail. Carey herself preferred to focus on the Idol contestants.
"The whole thing is convoluted," Carey said. "It's a distraction from the show and from the contestants and I think it's unfair to them. It shouldn't be about any of us sitting up here."
Carey has collaborated with Minaj in the music world as well. "Nicki and I work together very early on in her career and did a song that was from an album that I'd done called Memoirs of an Imperfect Angel. It's called Up Out My Face ironically. It was one of my favorite videos and songs. I did know and feel she was going to go very far and still have that feeling. I'm grateful to still be here today doing what I love with a talented group of people, focusing on the diversity of the talent."
Joining Idol was a new education for Carey. "I had to learn so much sitting with a panel of people who really knew the show and know the show a lot better than I do. Busy schedules are there for all of us. We all have our own schedules and albums to promote and tours. Knowing Randy [Jackson] since way before he was even on the show, he told me, 'Yeah, this little show I'm doing.' It turns out to be this gigantic phenomenon we've ever seen that's changed music. I don't really know what you would call it but the behind the scenes, how one would approach doing whatever so I just had to be as honest as I could in my critiquing of the contestants who would come. It was really tough for me to say no in the beginning."
American Idol returns January 16 on Fox.