Mariah Carey Steps Out In A Figure Hugging, Cleavage Baring Blue Dress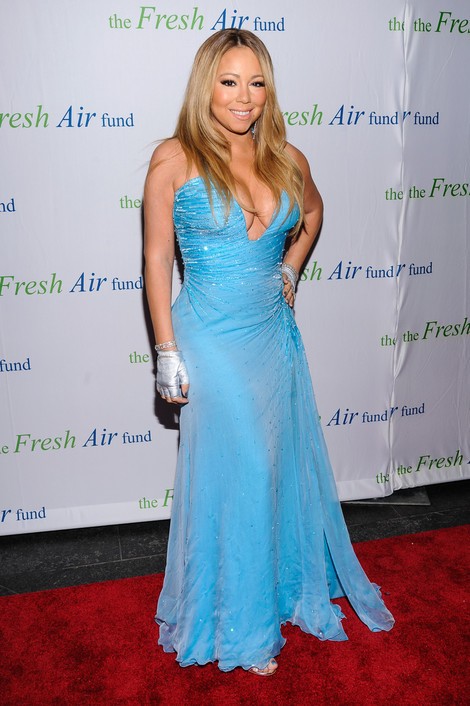 All eyes were on singer Mariah Carey at the Fresh Air Fund Honoring Our American Hero in New York City on Thursday. The pop star flaunted her curves on the red carpet in a bright blue gown. She also inexplicably wore silver fingerless gloves.
When Carey left the event, she took the subway. She tweeted a photo of herself on the train with the caption: "Festive moments @FreshAirFund gala followed by a joyride on the subway! Only in New York!"
Carey is busy promoting her latest album, "The Elusive Chanteuse." Earlier this week she performed at the World Music Awards in Monaco, but put producers on edge after arriving an hour late - a problem because she was the opening act.
Despite being tardy, she was presented with the Pop Icon Award at the event.
See more photos of Mariah looking beautiful in blue on the following pages...