Mariah Carey Squeezes Into A Lace Mini Dress At 'American Idol' Finalists Party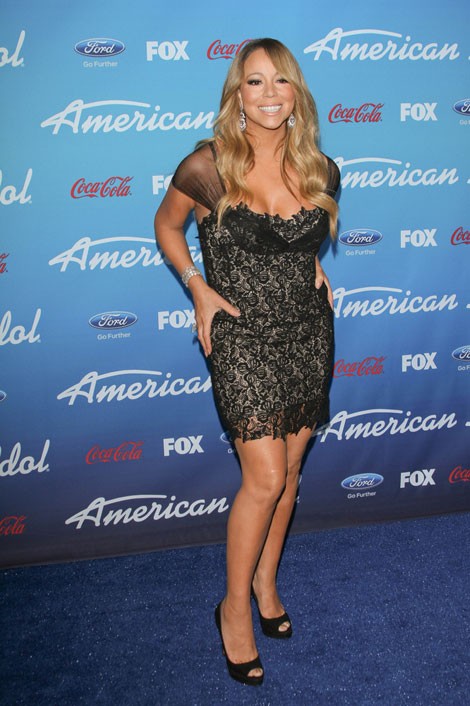 Mariah Carey attended the "American Idol" season 12 finalists party at The Grove in Los Angeles on Thursday, and she looked fierce!
The pop star showed off her curves in a tight, black lace mini dress with sheer shoulder sleeves. She paired the look with peep toe heels.
The singer's hair is blonde these days, and she wore it in loose waves over her shoulders.
Carey's husband Nick Cannon was recently cast to play former drug kingpin "Freeway" Ricky Ross in an upcoming biopic. The couple seem to enjoy working on reality TV shows: Cannon is returning to host "America's Got Talent" season eight this summer with new judges Heidi Klum and Melanie Brown joining Howard Stern and Howie Mandel.
Check out more photos of Mariah...