Mariah Carey Shows Off Post-Pregnancy Body In Swimsuit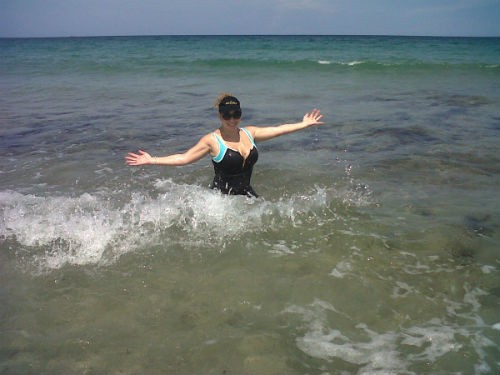 Mariah Carey tweeted the above photo with the message "Ocean work out! It's been a loooong time since I've been in the ocean(said like 'OPEN' in cruise control)." We think she looks great, especially for someone who recently gave birth to twins!
Mariah recently detailed her "uncomfortable" pregnancy: "I'm kind of proud of myself. I really am - sorry, pregnant with twins is different than anything! (People) were always saying to me, 'Oh, but it's all worth it!' Yeah, but it's easy to say when you're not the one whose feet are this big! It turned into, like, a really difficult time. 
"My body went through so much. Holding those twins in - you have to keep them in as long as possible. It's a sacrifice you make for them. Literally I was like, 47-weeks pregnant."