Mariah Carey Shares Sexy Bikini Selfie While Having A 'Bad Hair Day'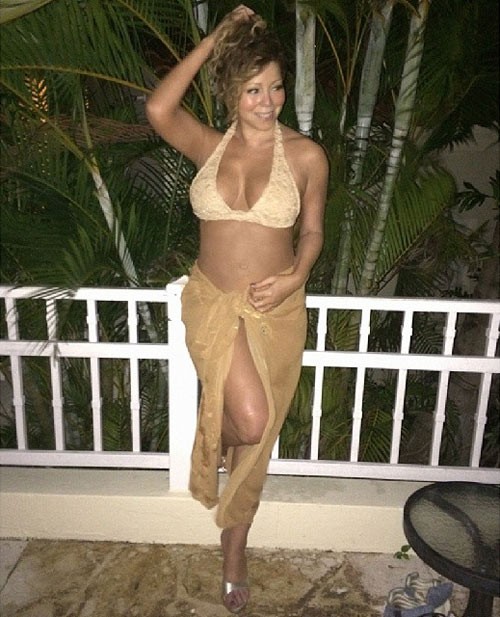 Mariah Carey shared a sexy selfie on Monday, showing off her sexy curves in a bikini top and a sarong in some tropical locale.

"Working in my most favorite environment clearly having a bad hair day.. Haaaaaa," she wrote.

The 43-year-old singer's husband, America's Got Talent host Nick Cannon, 33, told Ebony magazine in a recent interview that he knew Mariah was "the one" shortly after meeting her.

"It was early on when I found out how spiritual she was, and we had conversations about kids and how to live life," he explains. "For her to share these values, it instantly let me know this is the person I've always wanted."

The two stars have been married happily for five years now and have two kids together, twins Moroccan and Monroe, 2.

Mariah is getting good at posting bikini shots lately. The singer shared an image of herself walking her dog in the snow in Aspen, Colorado just before Christmas.

"It's just a tradition," she wrote.