Mariah Carey Recalls Getting Spit On In Racist Attack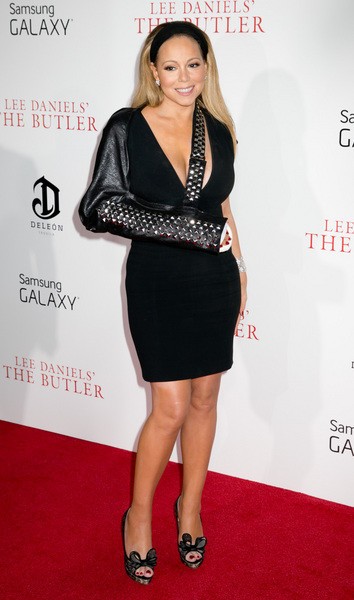 Someone spit in Mariah Carey's face during a racist attack when she was a child. The singer grew up in Long Island, New York, and it wasn't always easy being biracial.

The singer's mother, Patricia, is Irish and her late father, Alfred, was of African-American and Venezuelan decent.
While promoting upcoming film "Lee Daniels' The Butler," she mentioned how a childhood incident helped her identify with a scene in which a white woman spits on a black college student.
During a press conference, she told Yahoo! Movies: "That actually happened to me." She added: "I know people would be in shock and not really want to believe or accept that, but it did. That right there that was almost the deepest thing to me in the movie because I know what she went through - and it happened to be a bus as well. It was a school bus, in the face and in the same way."
During an interview with Oprah Winfrey, Carey once admitted a school teacher told her she had given her father the "wrong color" in a picture she drew of her family.
Carey said: "I said, 'No that's the color that he is.' They made me feel like something was wrong with me, that it was a bizarre freakish thing."