Mariah Carey Poses In A Candy Bra, Balloon-Filled Bathtub For Valentine's Day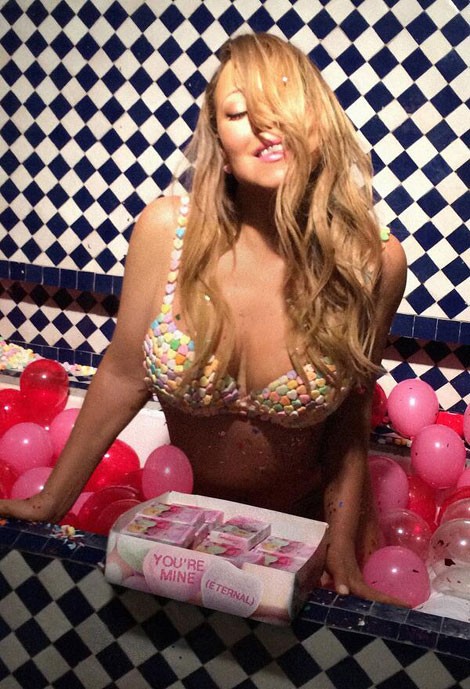 Mariah Carey pulled out all the stops for Valentine's Day. The singer posted several photos on Twitter of herself posing in a heart candy bra and a bathtub filled with balloons as she waited to greet her husband Nick Cannon.
In this first photo, she is perched in the tub with a box of candy hearts on the edge. She captioned it: "Waiting for my Valentine..."
In the second image, Carey stares at the camera holding a glass of champagne with bubbles in the air. She wrote: "Champagne, bubbles + candy and no Valentine yet..."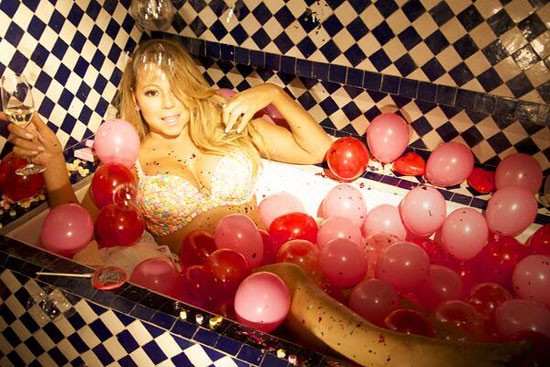 The singer embraces herself in the third image, which features her glitter-adorned legs and candy hearts scattered around the edge of the tub. "Still waiting..." she wrote.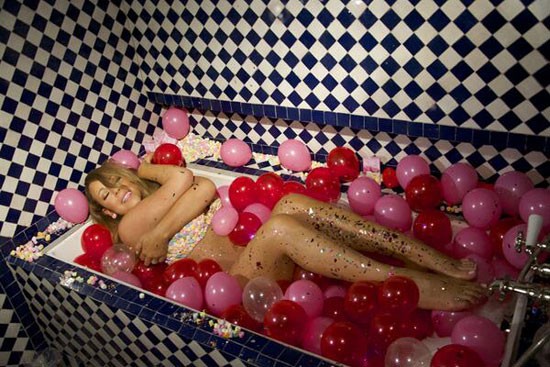 She's finally reunited with her husband in the final image, which she captioned: "My funny Valentine has arrived! #YoureMineEternal I love you @NickCannon."