Mariah Carey Lights Up The Empire State Building For Valentine's Day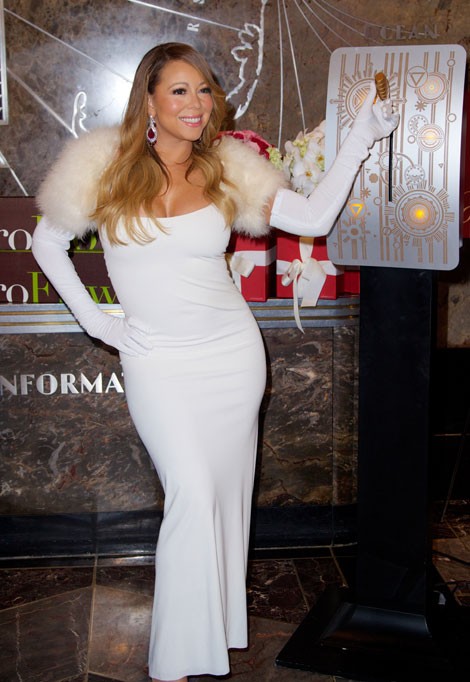 A romantic at heart, Mariah Carey lit up the world's most romantic building in honor of the 20th annual Valentine's day wedding event, "Love above all," at the Empire State Building in New York City on Wednesday.
The songstress wore a floor-length white dress with matching evening gloves and a fur stole.
She and her husband Nick Cannon won't be spending Valentine's Day together on Friday due to their busy schedules.
But she told "The Breakfast Club" on Power 105.6 in New York City: "I have to say Nick is very festive as well. I give him credit where credit's due; flowers, we celebrate our anniversary every month of the year."
The couple got married in April 2008 and have a twin son and daughter together.