Mariah Carey Laments Being A Judge On 'American Idol'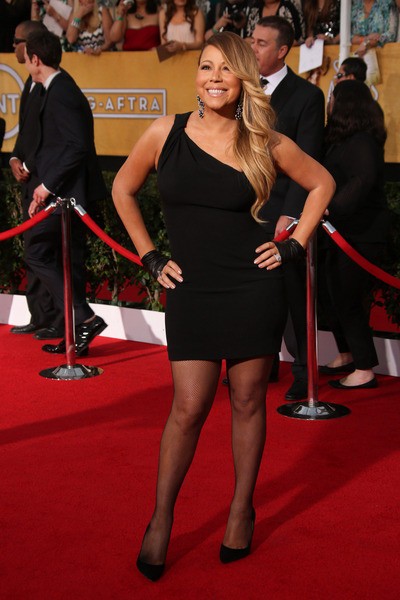 Mariah Carey thinks it was a mistake to be a judge on "American Idol" instead of a mentor. The singer served on the reality show for just one season and famously clashed with her co-star Nicki Minaj.
She told New York radio station Z100: "I should've been a mentor on the show and that's it. I should've been the Jimmy Iovine."
Iovine, the boss of Interscope Records, was a mentor for the competitors from 2011 until 2013, and frequently gave the aspiring singers constructive criticism.
Carey explained, "There needed to be that person that was brutally honest, but the brutality didn't have to be so visceral. We didn't need to be brutal to people just to make ourselves feel bigger."
She added, "I felt that going into the direction of making it a 'reality show' isn't what I signed up for. The real Mariah was so not there."
Meanwhile, during an interview on Power 105.1's "Breakfast Club" radio show, she said: "I was a professional on that show, and that's all I have to say. I was a complete professional."
After one of the hosts said: "Nicki was late though," Mariah replied "Who?"
She added: "I don't even remember what that was. That was a moment in my life that I'm just going to press delete."