Mariah Carey Is Sexy In A Little Black Dress On 'Good Morning America'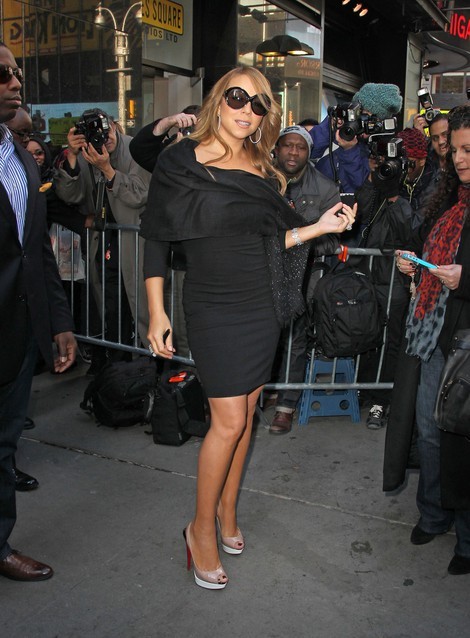 Mariah Carey was interviewed on "Good Morning America" in New York City this morning. We spotted the singer posing for fans after an appearance on the show.
She looked fab in a tight black dress and matching wrap. She looked in high spirits despite dealing with some familial health issues.
The pop star has been busy caring for her ill husband Nick Cannon. Nick was hospitalized for the fourth time in three months last week. In December he was diagnosed with acute kidney failure. Later he was diagnosed with blood clots in his lungs and an enlarged ventricle in his heart.