Mariah Carey 'Hated' 'American Idol,' Compares It To 'Working With Satan'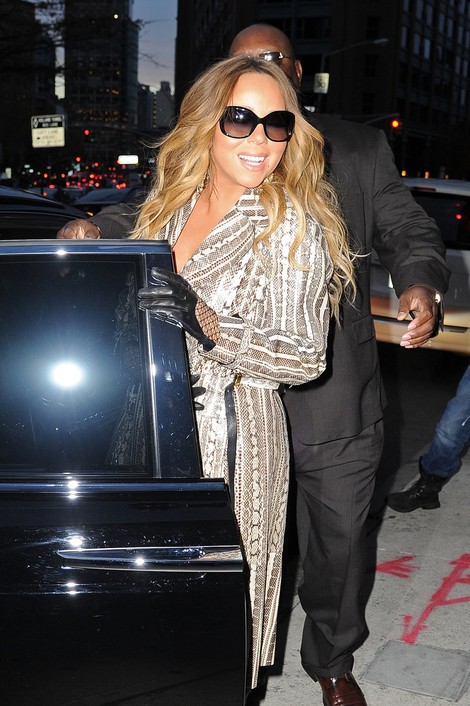 Mariah Carey had such a horrible time as a judge on "American Idol," that she says the experience was like working with the devil.
The pop star worked alongside Nicki Minaj, Keith Urban and Randy Jackson last season, and she expected to have a great time. She didn't anticipate the friction she'd have with Minaj and opened up about it with New York's Hot 97 on Wednesday.
"Honestly, I hated it. I thought it was going to be a three-person panel," Care explained. "They gave me a nice dangling monetary moment, and I was just like, 'OK, Randy Jackson will be there; I've known him forever. He used to play bass for me. Like, this isn't a big deal. This will be nothing.' But it wasn't that. It was like going to work every day in hell with Satan."
She quickly added, "I'm just playing. It didn't affect me that much (but) I was disappointed."
Carey and Minaj famously fought on the show and exchanged jabs early in the season after they got into a heated argument during the audition round. Their rivalry lasted through the show's finale in May.
Despite butting heads with Minaj, Carey enjoyed some aspects of the program.
"You know what I loved? I loved the contestants. And some of them that were so good - and also really good people, you could tell - it was disappointing when the judges would, for political reasons, not put people through," she said.
Keith Urban and Jennifer Lopez are returning for the new season of "American Idol" and will be joined by Harry Connick Jr.
Carey, meanwhile, just released the single "The Art of Letting Go."