Mariah Carey Has Nerve Damage, Can't Move Arm Following Video Injury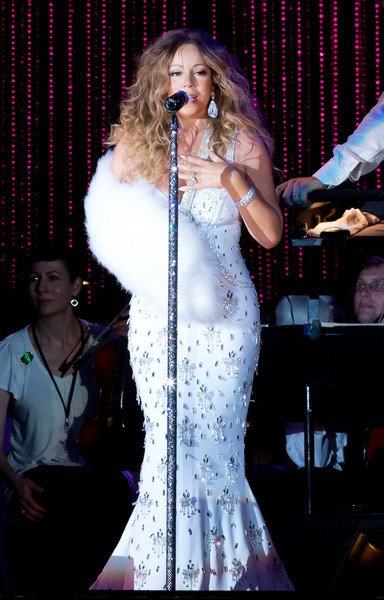 After dislocating her shoulder during a video shoot earlier this month, Mariah Carey is dealing with the effects of nerve damage.
The singer was hospitalized in New York on July 7 after she fractured her shoulder and cracked a rib while filming a promo for a remix of her track "#Beautiful" with rapper Young Jeezy.
She has since returned to performing and has worn a sling to protect her arm. However, she's not in as good a shape as she appears to be.
Husband Nick Cannon told Toofab.com: "She's doing a lot better, but she still doesn't have movement in her right arm, there's nerve damage. Her shoulder is definitely a lot better, back in place, but she also had some cracked ribs. She can't move. The fact that she doesn't have use of her right arm right now has been pretty tough on her, but the doctor said with a lot more rest and relaxation she'll be fine."