Mariah Carey Drops New Single, 'Beautiful,' Reveals Two-Year-Old Daughter Monroe To Sing On New Album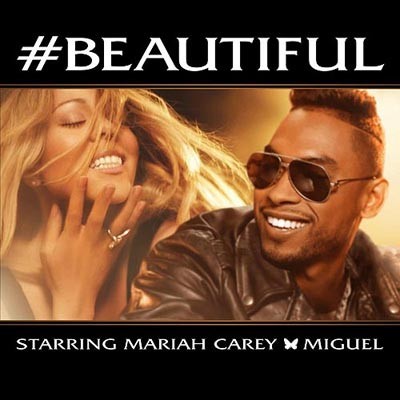 Mariah Carey released the first single from her upcoming as-yet-untitled album on Monday. The song, "Beautiful," features Miguel and is the first new music from Mimi since 2009's "Memoirs of an Imperfect Angel."

Mariah debuted the song on Ryan Seacrest's Los Angeles radio show Monday morning, revealing that the new album isn't that far off.

"Probably we're talking about earlier than mid-summer," she told Seacrest, "which is a lot of pressure on me because I want these last few records to be just as good as the first records I started."

She also praised Miguel, who handles the first 90-seconds or so of the new single on his own.

"I'm a huge fan of his music and I think everybody is so blown away by him right now… We got together, he had starting writing this song with just the guitar riff… and I have to say this about him as a collaborator, sometimes when you haven't worked with somebody you don't know really what they do in the studio …and if they have the same kind of love for music that I have … and he's the truth," she says. "We just wanted to do something different that has a texture that feels fresh."

The singer also shared news that she's featuring three of this season's American Idol finalists -- Candice Glover, Kree Harrison, and Angie Miller -- as backing singers on one of the new songs on the album.

She'll also have another special guest on the album -- two-year-old daughter Monroe.

"My little girl is going to be appearing on the album... She can't really put a complete sentence together - she was one-years-old (sic) when she started - but she did a good job," she says.

Check out "Beautiful" below...