Mariah Carey Celebrated Valentine's Day With Hubby Nick Cannon, Bubble Bath With Her Pooch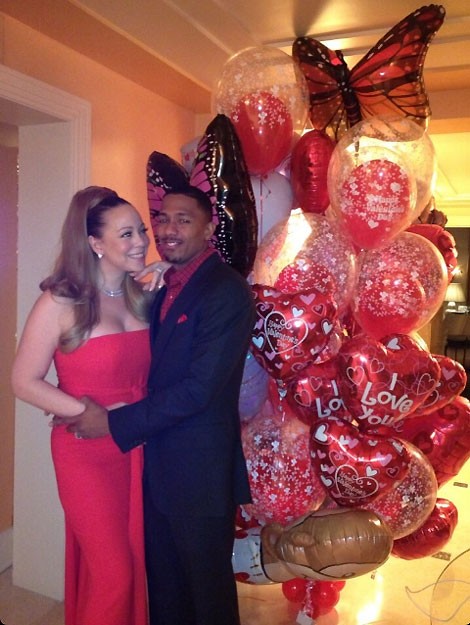 Mariah Carey and her husband Nick Cannon are romantics, and the pop star showed just how much with a series of photos from her Valentine's Day festivities.
In her first Twitter post, the singer wrote: "Happy Valentine's Day lovers!!!! Our valentine's day began last night...TBC: ) @NickCannon pic.twitter.com/nYYtJjwW."
The photo shows the couple, presumably in their New York City digs, kissing in sillhouette with the Empire State building in the background. Beautiful!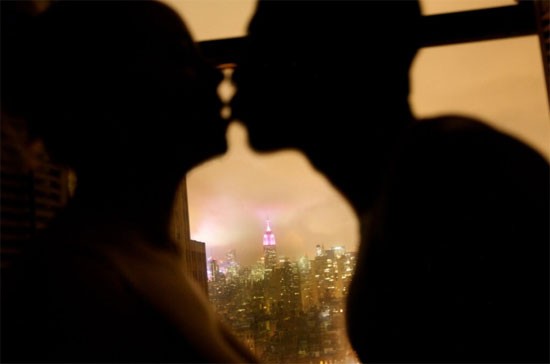 She later posted a photo of herself in the bathtub: "Getting ready for my Valentines Rendezvous consumed by bubbles.. Oh dear.. pic.twitter.com/fGDHnaP9"  followed by: "Aaaah! Jill E Beans leaps to the tub In hopes of a splash champagne - whhhhhy?! pic.twitter.com/FAh3C6k1."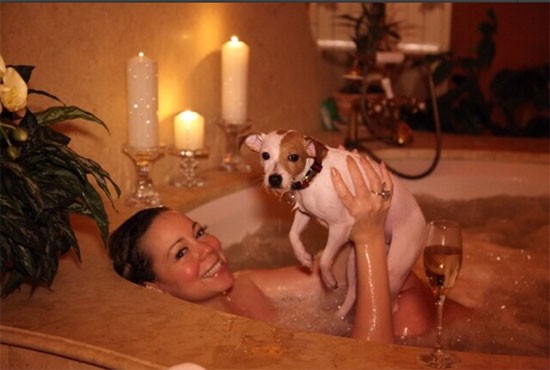 But Mariah wasn't spending the whole night with her pet pooch. Gentleman Nick gave her a bunch of ballons, including a butterfly (the name of her 1997 album.) "Ready!!!! pic.twitter.com/rvtKv3S1," Mariah tweeted.

The couple then went into the city to celebrate the holiday with a horse and carriage rid. "A kiss delicately scented with horse dung.... Still romantic though.. pic.twitter.com/bnEAr8Gh," the singer posted.
Romantic, indeed!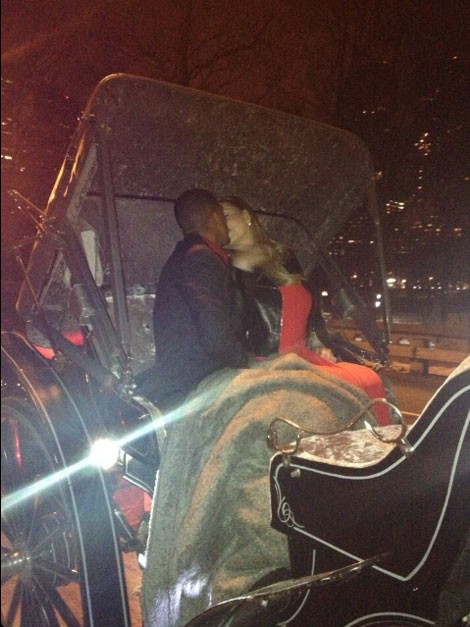 The couple wed in 2008, and Mariah gave birth to their twins, Monroe and Moroccan, three years later on their anniversary.