Maria Menounos Shows Her Sexy Bikini Bod On Vacation In Mexico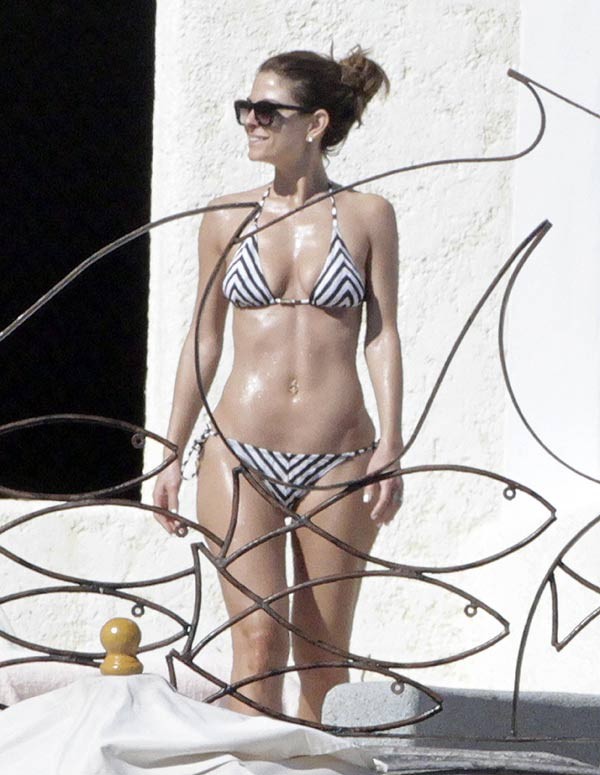 "Extra" host Maria Menounos showed off her sexy curves in Los Cabos, Mexico over the weekend, wearing a black-and-white striped string bikini and revealing that she's still one of the eight women left over the age of 30 to wear a belly-button ring.

The TV hostess is getting ready for this year's Consumer Electronics Show (CES), which will take place from Jan. 7 to 10 in Las Vegas.

Maria will be this year's 'Entertainment Matters Ambassador' at the Variety Magazine-sponsored show.

According to the official site for the expo, "The EM Ambassador illuminates CES' focus on bridging the entertainment and technology industries."

The CES will also feature Variety's Breakthrough of the Year Awards, which will be hosted by Nick Cannon.

The awards will be presented to actress Olivia Munn, actor Will Forte, singer Janelle Monae, comic Amy Schumer, singer Skylar Grey and TV series "Under The Dome."

We're sure Maria, like us, would rather be in Cabo.