Maria Menounos Gained A Whopping 40 Pounds In College, Offers Weight Loss Tips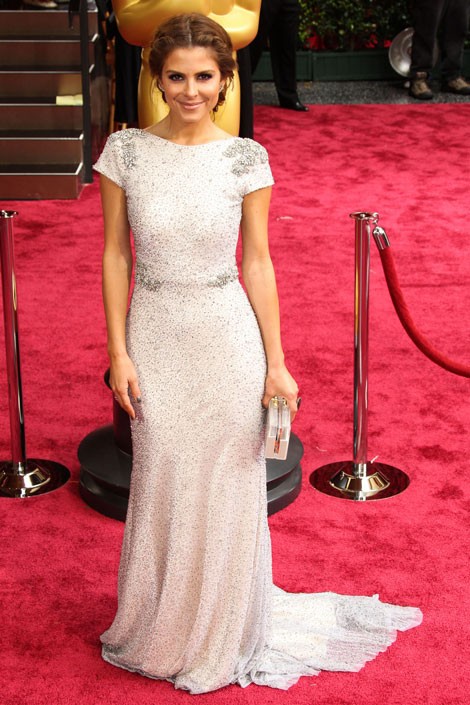 In her new book "The EveryGirl's Guide to Diet and Fitness: How I lost 40 lbs and Kept It Off -- And How You Can Too!" Maria Menounos talks about how she gained 40 pounds during college and her decision to embark on a healthier lifestyle.
"Finally, when I was in my early 20s, I had had enough. I was tired of feeling tired. Since I couldn't find a plan that worked for me, I decided to create my own. Within a year I lost 40 pounds." she says in an excerpt published in Ladies' Home Journal.
The "Extra" TV host initially lost the weight simply by eating smaller portions - but she wasn't consuming healthy food. "There were consequences to eating so much junk. I was in and out of the hospital multiple times for exhaustion, malnutrition, and dehydration," she explains. "Just because you're thinner doesn't mean you're healthier."
She says, "I made it my mission to figure out the very best ways to control my weight and be healthy at the same time. My job as a reporter gave me the opportunity to interview the world's leading diet, fitness, and health experts. By combining their advice with the healthy eating lessons I learned as a child, I found my way to a strong and fit body."

Menounos shares her tips for losing weight and feeling great, which includes setting a timeframe to drop pounds, keeping a food diary, gradually cutting back on what you eat, avoiding sugary drinks, and rewarding yourself.
As for some of her favorite foods, Menounos snacks on watermelon, has eggs for breakfast, and includes greek yogurt and kale in her diet.
Read all her weight loss tips at Ladies Home Journal.