Maria Menounos Flaunts Her Hot Bikini Body In The December Men's Fitness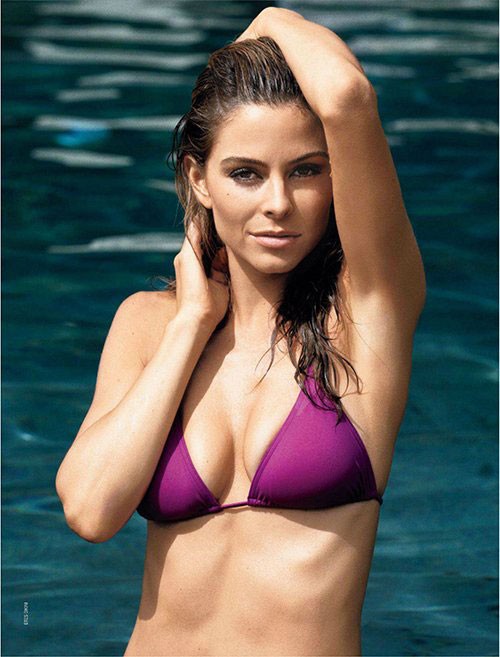 Maria Menounos bares almost all in a tiny bikini for the December issue of Men's Fitness magazine.

The 34-year-old TV host/actress has been with boyfriend Keven Undergaro for nearly a decade, and she shares her secrets and advice to having a successful relationship.

"If your girlfriend or wife isn't your best friend, then she shouldn't be your romantic partner either," she says. "I see lots of guys who fail to get behind their partners—some even stand in the way of other's dreams, and it's tragic. And, oh, yeah, I see as many women thwart their guy's goals and dreams."

Maria also has some advice for single men, sharing her thoughts that a passion for work and hobbies is more of a turn-on that driving a flashy car or wearing the latest hot fashions.

"Have passion for your work and your hobbies—it's a huge turn-on. No matter what you do for work, where you live, how you dress, or what you drive, own who you are," she shares. "I fell for my boyfriend when he was driving a van, living in a basement and working as a carnie."

But regardless of the effort it takes to be a successful couple, there's still a lot of work to be done in the bedroom.

"You both have to put in the work," she says. "We as women still love to be romanced and seduced. You need to work as hard to please us as you want us to please you. Again, expect your partner to do that same."

See (lots) more of Maria in the December issue of Men's Fitness magazine.