Maria Menounos: Derek Hough Knew We Were Going Home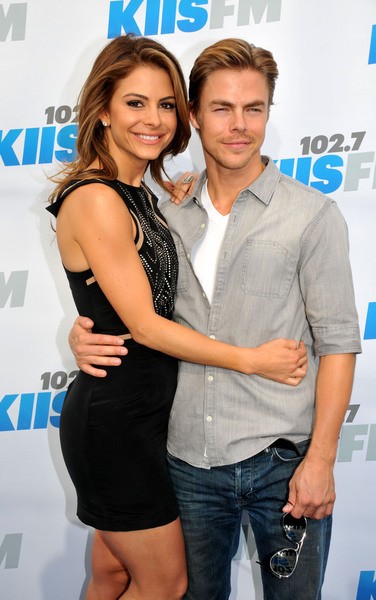 Maria Menounos was the celebrity sent home last night on Dancing with the Stars, and she said she was prepared for it - because professional partner Derek Hough was convinced they would be voted off.
She told US Weekly, "We finished last night and I was so happy, I was over the moon and I said to [Derek], 'I did what I had to do. And tomorrow--que sera!' Whatever happens from this point on... no one will ever know. But I did it. I'm happy and proud of what I did.
"I had a real sense of calm today (Tuesday) and I said either way, whatever happens, I'm going to be good. Derek also said, 'Babe, I think we are getting eliminated.' I was like, 'Really? Do you think so?' I didn't, but he did. I was like, 'Okay, cool, I'm going to prepare.'
"[We went] out on a high note. We have not had a bad dance."
The show proved you have to be more than perfect this late in the competition, after knocking out Maria despite her top score.