Maria Franziska von Trapp, Last Of The Trapp Family Singers, Dies At 99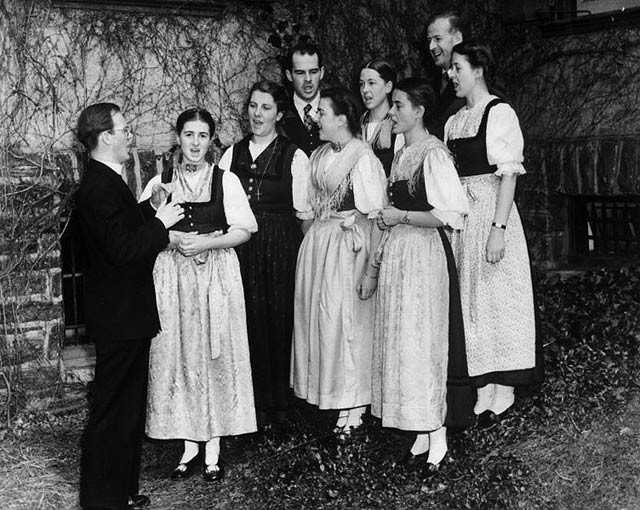 Maria von Trapp, the last surviving member of the family of singers that inspired the hit musical The Sound Of Music, has died.

Von Trapp, who inspired the character Louisa in the film, died at her home in Stowe, Vermont, on Tuesday, her brother Johannes confirmed to the Associated Press.

She was a "lovely woman who was one of the few truly good people," he told the news agency.

Not to be confused with her stepmother, Maria Augusta von Trapp, played by Julie Andrews in the musical, Maria Agatha Franziska Gobertina von Trapp was the last of seven siblings who fled their home in Nazi-occupied Austria in 1938 with their father and stepmother and ultimately settled in Vermont.

The family fled fearing repercussions after turning down an invitation to sing at Adolf Hitler's birthday party and after patriarch Georg von Trapp refused to join the German Navy. They toured America as the Trapp Family Singers for over a decade, after which Maria and her stepmother, along with stepbrother Johannes and stepsister Rosmarie worked as missionaries in Papua New Guinea following a 1956 tour down under. Maria remained there for 30 years before returning to Vermont.

Maria Franziska is survived by half-siblings Rosmarie, Eleonore and Johannes von Trapp, all of whom were not portrayed in "The Sound of Music."

Maria Franziska von Trapp was 99.