Margot Robbie Struggled To Tell Family About Her 'Wolf Of Wall Street' Nude Scenes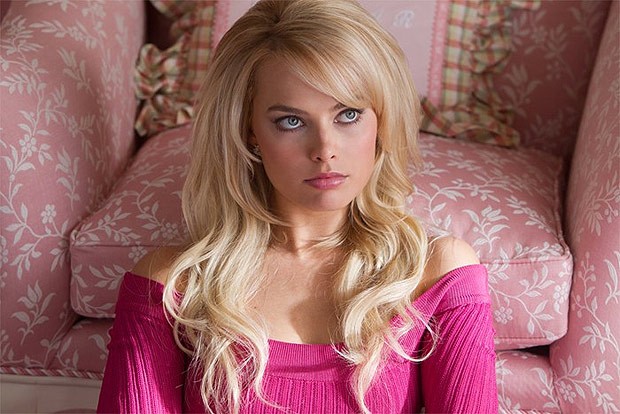 When Australian actress Margot Robbie auditioned for the role of Naomi Lapaglia in Martin Scorsese's latest film, The Wolf of Wall Street, she didn't think she'd get the part, so she didn't worry about the nude scenes the role required.

But when the call came for her to read for Scorsese himself with star Leonardo DiCaprio, she knew getting the part meant it was inevitable that she'd have to strip off for the cameras.

"There was the nudity thing with Wolf Of Wall Street and I didn't want to do nudity but then why did I audition?" she tells WENN. "In hindsight the nudity seemed really intimidating but now that I've done it, it doesn't seem like a big deal at all. There was no question of why it was in there. There are scripts I pick up where there is no reason why I'm getting my clothes off. That's nudity for the sake of nudity, which I do not agree with, ever. But when the nudity is warranted I totally agree with it."

After landing the role, Margot reveals that she had difficulting letting her family know that she was going to be showing some serious skin on screen (and subsequently be immortalized on the internet).

"I just flat-out lied to my family for a really long time, and I said, 'I don't care what you hear, there is no nudity, I'm not doing any nudity. Ignore anything anyone's saying, there's no nudity,'" she told host Jimmy Kimmel during his late night show. "Then I thought, 'well the movie's gonna come out and they're gonna see that there's nudity,' so I changed that and the lie evolved to, 'well, actually, it's a body double and they just CGI'd my head onto someone else'. My family don't have anything to do with the entertainment industry, so they totally bought it."

Margot goes on to explain that she "eventually came clean" and told them, "Okay look, I'm doing nudity, but you should read the book first and if you still wanna see the movie after reading the book, OK."

The actress says she's skeptical about "the aftermath" of her scenes, saying she plans on being in Australia for the film's premiere but wants to "fly the coop" shortly after because she's not sure how her parents will take it.

Margot also reveals that she also won a spaghetti Bolognaise eating competition.

See her full interview with Kimmel below...