Margaret Cho Speaks Out On Marriage Equality: 'I Will Always Fight For My Family And Home!'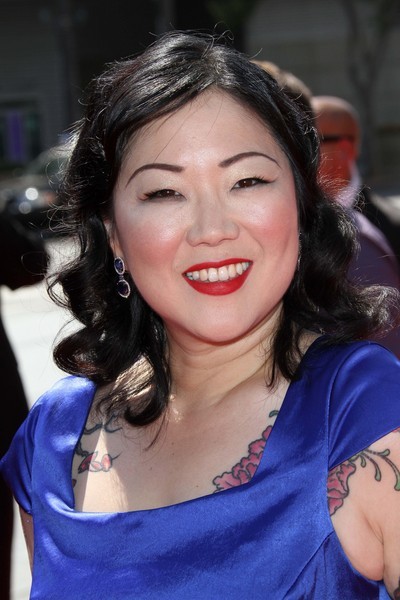 Starpulse columnist Jeza Belle, caught up with critically acclaimed comedian Margaret Cho. The interview focused on her new comedy tour, the fight for Marriage Equality and Margaret's advice for North Korea's Leader Kim Jong Un.
Tell our readers about your current comedy tour, "Mother":
My new show is about how I am old enough to be everyone's mother but I actually act like a child. When does wisdom come? Is it before or after wrinkles?
What inspired you to do this show?
My mother, and the fact that I don't have life down...I didn't go to school, get in a traditional marriage, and have kids,  so I am not sure what to do now! If you never see your life reflected back by the media, if you are different like I am, you just don't know what to do or even  how to live!
Speaking of mothers; how does your mother react to your comedy after all these years in the business?
She really laughs! She actually loves it. 
As a former contestant on "Dancing with the Stars," are you tuning in this season?
I usually watch the videos of it later as I am usually working the hours it is on live… or I TiVo it!
Any advice for the celebrities competing?
Don't fall!  You won't be able to get up…at least that's what happened to me.
You are a well known and outspoken advocate for those considered 'different.' What leads you to be such a vocal defender of outsiders everywhere, particularly the LGBT community?
I am queer, and being a bisexual Asian-American woman is quite unusual in the world. I love the LGBT community as this is my family and my home… I will always fight for my family and my home!
Let's get political for a moment:
What's your assessment on this week's Marriage Equality cases being heard before the Supreme Court?
We must have marriage equality now!
Any thoughts on all these politicians suddenly coming out in favor of Same-Sex Marriage?
They are seeing that to be against gay marriage is discrimination. It's clearly unfair. 
There's a lot of saber rattling going on over on the Korean Peninsula. As someone who was nominated for an Emmy for your role playing North Korea's Kim Jong-II on "30 Rock"; what advice would you have for his son, Kim Jong Un?
I wish he would open up the country to someone like me! That, and I wish I could go back to North Korea with Dennis Rodman!
Time to dish with the drag queen!
You play the role of Teri Lee in "Drop Dead Diva," which was just renewed for a fifth season.  Tell our readers, if you could come back as another person for a day or two, who would it be and why?
I'd love to be CHER! Like Cher from the era of "Mask" or from "Sonny and Cher" the show, or even when she put out her home furnishings line; "SANCTUARY"!! I just love Cher!
What's a piece of advice to spice up the boudoir?
Put things in holes slowly.
A beauty item Margaret Cho cannot live without:
BB! Its Korean,…it's  a sun block, moisturizer and color shaded cream all in one. Veryflattering shades!  After all, Koreans are the best with makeup!
What's next for Margaret Cho?
Filming for the new season of "Drop Dead Diva" starts soon. I'm touring Europe/Australia/America with my show… and finally, I really really need to do my roots!
For more on Margaret Cho and for tour dates, visit the Margaret Cho Official Website.