Marcia Cross On Her Way To Shoot 'Desperate Housewives' - Hot Or Not?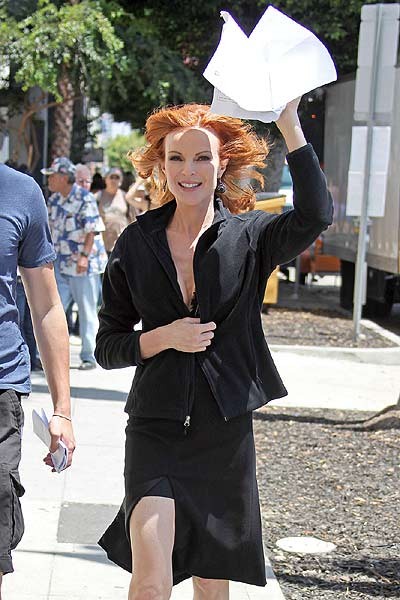 A little bit of cleavage peeked out of Marcia Cross' low cut black dress while she walked to the set of "Desperate Housewives" in Hollywood on Tuesday. The actress tried to hold her jacket closed to stay covered up. Her dress also had a long slit up the right leg.

Marcia recently said she can't wait to work with hunky new "Housewives" recruit, Brian Austin Green, who will star as her love interest.

She explained, "I'm atwitter! He's so comfortable in his own skin, and has that sort of out there sexuality. Don't tell him I said that!"

Well, she'll have to fight off Brian's new wife, Megan Fox!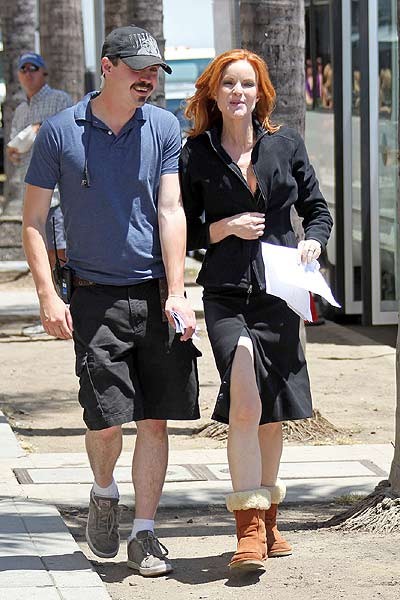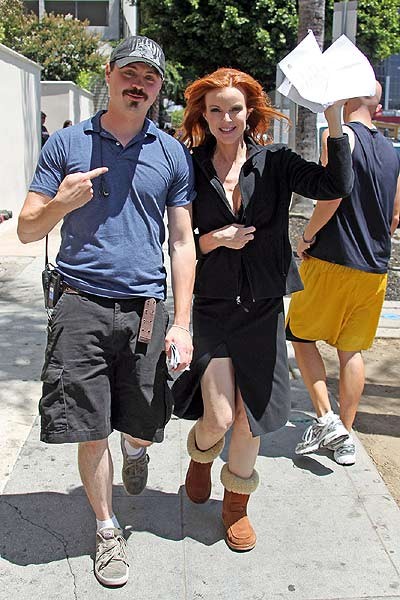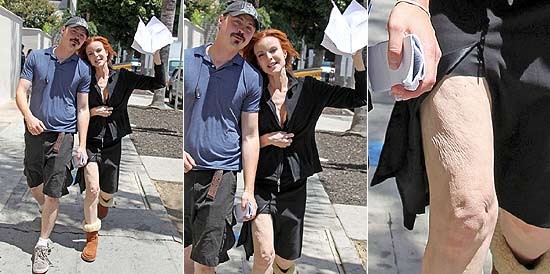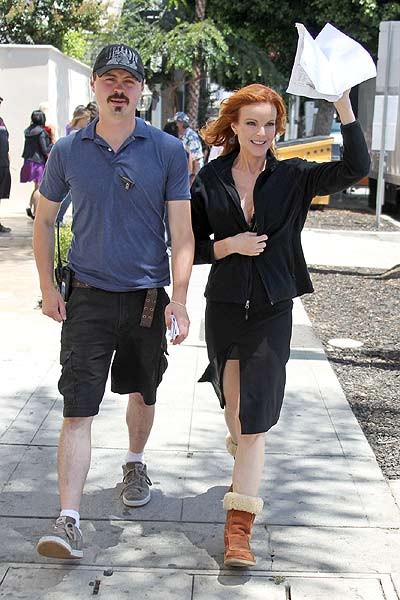 More: Celeb Photo Features | Fashion Photo Features
Click for more great Marcia Crosspictures: