Marcia Cross Kept Husband's Cancer Battle From Children

"Desperate Housewives" star Marcia Cross kept a brave face during her husband's cancer battle for the sake of her kids - and refused to tell the twins their father was fighting for his life.

The actress was left devastated when her partner, Tom Mahoney, was diagnosed with the deadly disease last year.

But Cross was determined to remain strong throughout the ordeal, and refused to tell the couple's three-year-old daughters Eden and Savannah.

She tells People.com, "There's no point in telling our kids. They were so young and anything to them is normal, so they didn't know things weren't normal.

"They're enjoying their life. Daddy's fine. It's in the past. He has nothing to say."

Mahoney has since received the all-clear, and the battle has made Cross realize how lucky she is: "My kids are great, work is great, my husband's really, really fantastic. I'm very blessed. All of my dreams have come true."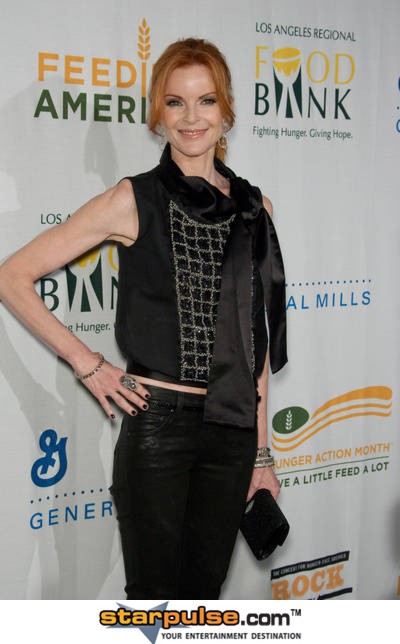 Click for more great Marcia Crosspictures: