Marc Cherry Explains Why He 'Hit' Nicollette Sheridan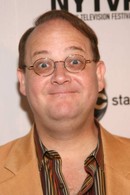 Desperate Housewives creator Marc Cherry has revisited the moment he hit Nicollette Sheridan on the head during his latest testimony in the actress' wrongful dismissal lawsuit.

The writer/producer returned to the witness stand on Thursday morning and recounted the conversation that led to him demonstrating an action he wanted the star to try out instead of an exit line that featured a quote from a Beatles song.

Cherry explained the line had to be removed from the script over fears it would upset the Beatles.

When Sheridan realized her comic moment had been erased, she asked Cherry to write her another one and he suggested a physical action instead.

To help her understand what he meant, Cherry told the court he said, "Just give him a pinch or a thing on the head. I reached out and tapped her on the side of the head."

He added, "She got this look on her face (and said), 'You just hit me'. She then turned and walked off the set."

Cherry revealed he later visited Sheridan's trailer and apologized: "I remember being nervous because of what she had yelled out and what she accused me of... I didn't feel comfortable being alone with her in that trailer.

"I said, 'Nicollette, I was demonstrating some business for you. What I wanted you to do.' She seemed to understand... We ended up with my going in (the trailer) and hugging. Once the hug was over I turned around and... complimented her on the decor of her trailer. I hadn't been there in quite a while. Then I left.

"I apologized to Nicollette... It was a sincere apology that I had... inadvertently upset her. I wasn't apologizing for hitting her because I hadn't hit her."

Sheridan maintains she was fired from the show for complaining to TV network bosses about the incident.

Earlier this week, Cherry stated he had decided to kill off her character Edie Britt months before.