Marc Anthony And Jennifer Lopez Reunite In The Name Of Dance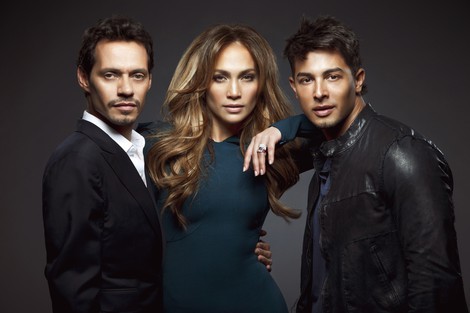 Jennifer Lopez and Marc Anthony reunited at the Television Critics Association press tour in Pasadena on Saturday morning. Univision will air Q'Viva, a reality series about Lopez and Anthony's auditions for a Latin dance show. Even though they are separated, Lopez said working together is still good.
"Any other time we'd work together," Lopez said. "We have a great time working together."
Q'Viva was the right reason for the power couple to reunite, because it represents a cultural art that's important to both of them. "It's something that's been near and dear to Jennifer and I for years now," Anthony said. "It was the right time. We had many things to consider project-wise and we chose to do this because it was something that we must do and I thought that it was about time that someone took on the responsibility to not just simplify what Latin America was. It's always reproduced as some sound bite that something happened. I've traveled these countries for the past 22 years and it afforded us the opportunity to show the world what Latin America was really like and all it had to offer."
It was an education for Lopez too. "As much as we knew about it, going on this journey we learned so much more about it," she said. "So I know that the world and everybody who watches this program is going to be so pleasantly surprised, elated, lifted and enriched by the experience. That excitement drove me to be part [of it.]"
Anthony and Lopez do not judge the performers like a talent competition. They are producers, which makes Q'Viva different from their previous coproductions, like the film El Cantante.
"It's just a natural kind of thing," Anthony said. "The actual producing of a TV show is quite different but this is just we let cameras roll like a docudrama. We let cameras roll on the process of putting together the most spectacular Latin show ever made."
Q'Viva comes to Univision on Jan. 28.