Manager Shoots Down Reports That Justin Bieber Is Retiring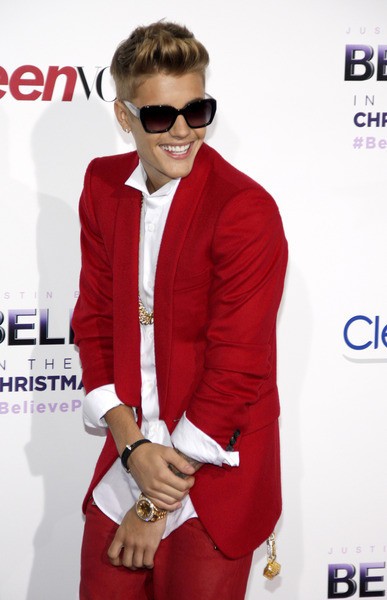 Justin Bieber shocked fans on Thursday when he told a Los Angeles DJ that he was thinking about retiring at age 19.
"After the album, um, I'm actually retiring, man. I'm retiring. I'm going to take some time. I think I'm probably going to quit music," he explained.
His manager, Scooter Braun, was quick to explain that the pop star is merely taking a break but will return after taking some well-deserved time off.
"He talked about how he's taking a year off and just gonna work on music and how he's really gonna take time for himself, because he hasn't taken time off since he was 12 and he'll be 20 years old in March," Braun told "Access Hollywood."
The singer had a very busy year after traveling the world for his "Believe" tour. He also made headlines for his crazy behavior, including urinating in a restaurant mop bucket, defacing property with graffiti and showing up lace for concerts.
His new documentary "Believe" hits theaters on Christmas Day. The film is a no-holds-barred account of his passion for music and will reveal intimate details about his relationships and behind-the-scenes access to his concerts.