Man Stabbed At Jack Black Gig & Fan Shot At Jason Aldean Concert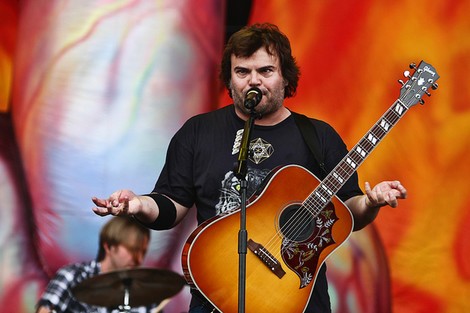 On Saturday, a concertgoer was stabbed in the middle of Jack Black's Tenacious D set, forcing the group to cut the show short.
Guitarist Black and singer Kyle Gass were performing at Mandalay Bay's House of Blues in Las Vegas when a fight broke out. One person was stabbed in the leg and taken to the hospital. He is expected to make a full recovery.
Police have one man in custody and are not looking for any more suspects, according to 8 News Las Vegas.
It wasn't the only concert chaos over the weekend. On Friday, a Jason Aldean fan was shot after attending the country star's show in North Carolina.
The concert had just ended in Raleigh at the Time Warner Cable Music Pavillion when a gunman took aim as fans left the show. He wounded one person, who was transported to a nearby hospital.
Law enforcement officials are investigating the incident, according to local news outlet WRAL.
 
Aldean posted on Twitter, "There's no excuse 4 things getting that heated leavin a show. I'm prayin 4 the fan who was injured and thanx to the Raleigh police for acting so quickly (sic)."