Man Shot To Death Backstage At Wiz Khalifa Concert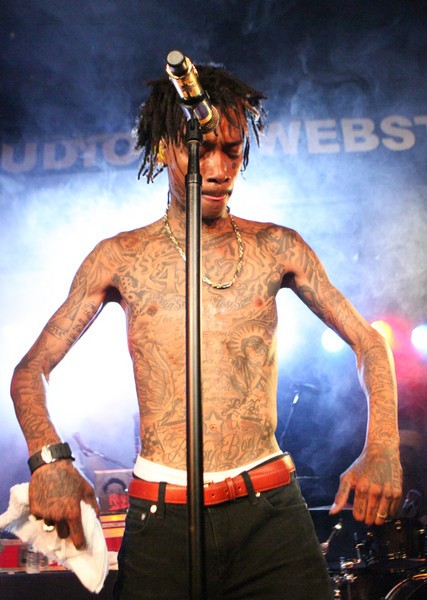 Rapper Wiz Khalifa's concert in Mountain View, California, on Friday night ended in tragedy as a 38-year-old fan was shot to death following the event.

The unnamed man was shot multiple times backstage shortly after Khalifa finished his set at the Shoreline Amphitheatre and died of his wounds on Saturday at a local hospital.

Khalifa canceled his Saturday night show in Chula Vista, Calif., following the shooting, and posted his thoughts on the matter on Twitter.

"Due to a situation out of our control, tonight's UTIOM (Under The Influence Of Music tour) show is cancelled," he wrote. "This was a senseless tragedy. Violence is never the answer. My prayers go out to the victim's family."

Police are looking for the suspect in the shooting, described as between 5'6 and 5'8 inches tall with short hair and in his 20s. Witnesses also said he had a black shirt, white pants and red baseball hat, according to NBC's Bay Area affiliate.

"We heard seven shots... And then people started running everywhere," a witness told the NBC affiliate. "It sounded like they were coming from the backstage."

Khalifa's tour will continue on Sunday night in Irvine, Calif.