Man Sentenced To 25 Years In Jail Over 'South Park' Threats

A man has been sentenced to 25 years in jail on terrorism charges stemming from threats he made to South Park bosses after they poked fun at Islamic prophet Mohammed in a controversial episode of the show.
 
Zachary Adam Chesser, 21, pleaded guilty in October to urging viewers to attack producers of the program by posting their home addresses online and adding: "Pay them a visit."  Chesser, from Virginia, was said to have been infuriated by an episode aired last April in which Mohammed was depicted dressed in a bear suit.
 
He also admitted providing material support to a terrorist group and inciting violent attacks in the U.S. - charges stemming from comments made on jihadist websites unrelated to the South Park broadcast. Now Chesser has been sentenced to a lengthy prison spell.

U.S. attorney Neil MacBride says, "Zachary Chesser will spend 25 years in prison for advocating the murder of U.S. citizens for engaging in free speech about his religion. His actions caused people throughout the country to fear speaking out - even in jest - to avoid being labelled as enemies who deserved to be killed."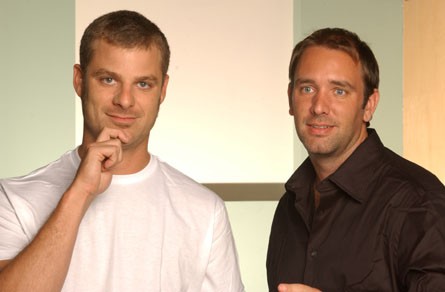 Click Here For More South Park Pictures