'Man Of Steel' Stars Henry Cavill And Amy Adams Heat Up The June/July Interview Magazine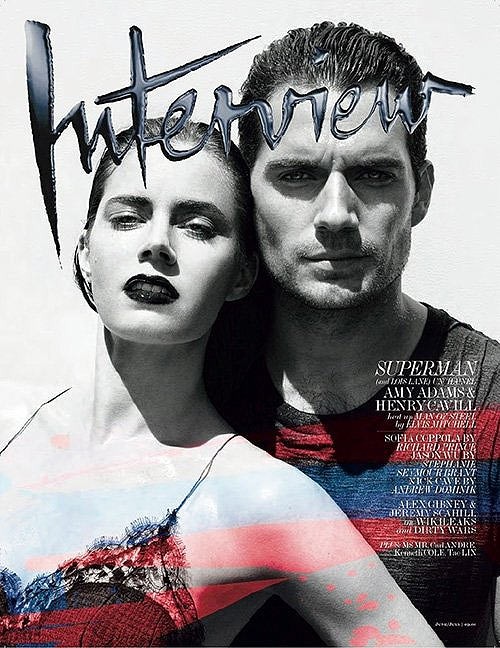 Man of Steel stars Henry Cavill and Amy Adams have re-teamed for the June/July 2013 issue of Interview Magazine.

The two stars of this summer's second superhero blockbuster talked about their experiences filming the Superman re-boot; Adams on her role as Lois Lane, and Cavill on the on-screen couple's lack of chemistry off set.

"I always really loved action films, but I don't see myself as a superhero girl," says Adams, "so my Lois is a mere mortal - full of imperfections. She's someone I identify with. So this was an opportunity to be in a genre film without having to train - which was a positive thing."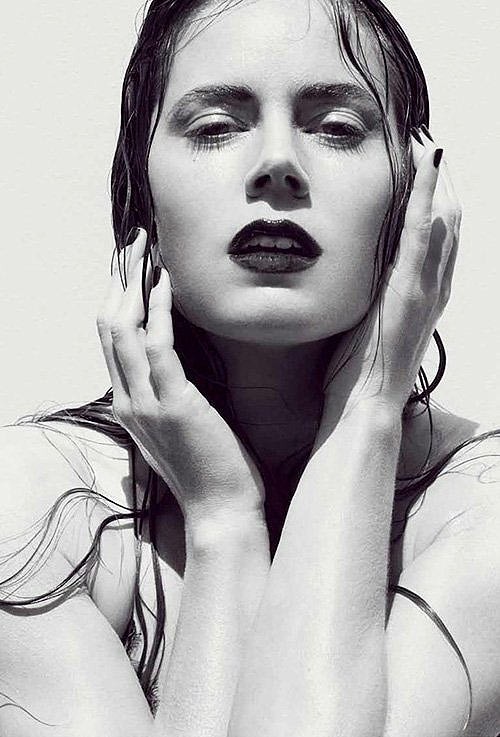 Cavill reveals that despite plenty of chemistry with his co-star on-screen, he leaves it all on set at the end of the day.

"I mean, there are these fantasies among people who watch movies where they're like, 'Oh, there's a chemistry between them- something is going on,' he explains. "And sometimes there is. But for me, it's more like, I go to work, I do a job, I play a role, and then I go home. I don't wear a cape at home. I'm not an invulnerable alien at home. I'm not in love with a woman called Lois Lane at home.

"I know there are a lot of people who like to get very involved in their characters, but I, personally, find it too involved. I just like to do it as a job - and it's my job to make it look real."

Check out Henry and Amy's full interview in the new issue of Interview magazine.