'Man Of Steel' Stars Brave Rainy Weather At UK Premiere - See Pics Of Henry Cavill, Amy Adams & More!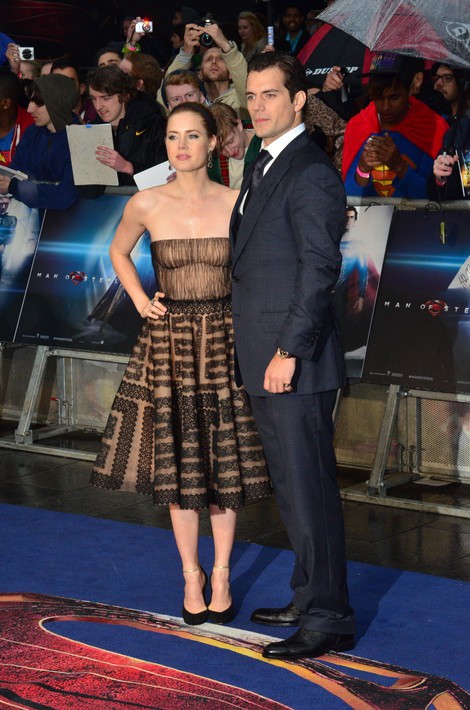 It was a dreary day at the "Man of Steel" European premiere at the Empire Leicester Square in London, England, on Wednesday, but that didn't keep the stars from showing up.
Amy Adams and Henry Cavill linked arms for photographers as they dodged raindrops on the blue carpet. The actress looked lovely in a strapless Valentino gown, while Superman himself showed off his chiseled look in a three-piece glen plaid suit.
The actor said the costume for the film was so snug, he avoided drinking too many liquids so he wouldn't have to use the bathroom.
He recently told the New York Post: "It's quite a tight suit. Going to the lavatory wasn't the easiest thing. It would take some time to get in and out, I'd have to wait."
"Man of Steel" opens in theaters on Friday, June 14. It has received mixed reviews from critics.
Check out more photos from the U.K. premiere...