'Man Of Steel' Sequel To Be Titled Either 'Superman vs. Batman' or 'Batman vs. Superman'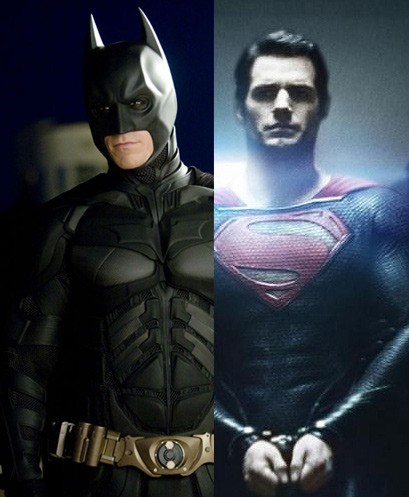 Superman and Batman are set to share the screen in Zack Snyder's sequel to this summer's Man of Steel.

The director surprised fans with the news during Comic Con over the weekend, following the presentation of upcoming films on the way from Warner Bros. and Legendary Pictures, taking the stage to make the big reveal.

Snyder then brought out "Man of Steel" actor Harry Lennix, who read a passage from graphic novelist Frank Miller's "The Dark Knight Returns," which involves both superheroes at odds with each other.

"I want you to remember, Clark, in all the years to come, in all your most private moments, I want you to remember my hand at your throat. I want you to remember the one man who beat you," Lennix read, prompting speculation that the new movie would follow the comic's plotline.

A graphic of Superman's "S" superimposed over the Batman symbol appeared on the screen above the stage also, sending fans into a frenzy.

Snyder denied that the new film would be based entirely on that work, something "Man of Steel" screenwriter David S. Goyer -- who will reteam with the director for the sequel -- reiterated during the Superman 75th Anniversary panel.

He also revealed the potential title of the new film, according to ComicBook.com.

"...I guess most people know now – at the end of the Warner Bros. panel, Zack came out and he brought Harry Lennix, who plays General Swanwick in 'Man of Steel' and... Harry read a bit from [The Dark Knight Returns graphic novel] and so the next film we're making, we're already in pre-production, comes out in summer of 2015...," Goyer said.

"...We're actually not sure whether the title is 'Superman vs. Batman' or 'Batman vs. Superman' but yes, it's – that rematch, that combination, the two guys onscreen and that's happening."

Henry Cavill, Amy Adams, Diane Lane and Laurence Fishburne are all on board for the sequel, but the role of Batman has yet to be case, as Christian Bale, who played the character in Christopher Nolan's The Dark Knight trilogy, said he wouldn't be returning to the role.

"I'm so excited to begin working again with Henry Cavill in the world we created, and I can't wait to expand the DC Universe in this next chapter. Let's face it, it's beyond mythological to have Superman and our new Batman facing off, since they are the greatest superheroes in the world," Snyder said.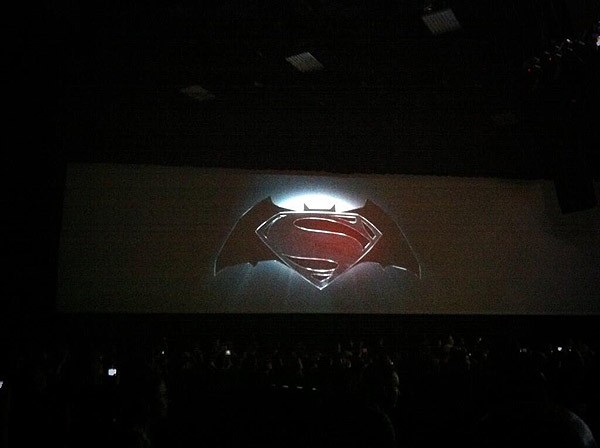 Eric Vespe, aka "Quint" of Ain't It Cool News, tweeted the above photo of the logo mashup, writing, "There you go. Superman and Batman together in next movie."