'Man Of Steel' Sequel Reportedly Fast-Tracked For 2014 Release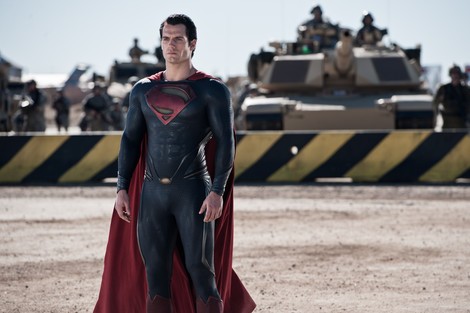 The success of Superman re-boot Man of Steel over its opening weekend, pulling in a record $113.1 million (not including the $12 million from Thursday night screenings), can mean only one thing... a sequel.

Not surprisingly, Warner Bros Pictures has already greenlit a sequel to the film and is reportedly fast-tracking it for a 2014 release.

The studio reportedly already has a deal in place to bring back director Zack Snyder; and screenwriter David S. Goyer's deal is said to include not just penning "Man of Steel," but writing the film's sequel AND the highly anticipated "Justice League" movie, which would bring together DC Comics superheroes including Superman, Batman, Wonder Woman, Green Lantern and Flash, to name a few.

Screenwriter Will Beall wrote the first draft of the "Justice League" script already, but it was reportedly scrapped, according Gamma Squad.

"['Man of Steel' is] more than just a franchise for us, it really opens up the door to do combinations of the DC Comics characters," Warner domestic distribution head Dan Fellman told the Wall Street Journal. "We can build them up like Marvel did and benefit from the history of DC."

In addition to fast-tracking "Man of Steel 2," Warner Bros is still reportedly pushing to have a "Justice League" film in theaters in 2015 despite not having a script yet.

According to Deadline.com, there's no word on what role producer Christopher Nolan would have on the sequel or the "Justice League" films, but his role is expected to be played down on those films after serving as a mentor and writing parts of the story for "Man of Steel."