'Man Of Steel' Has Already Made $170 Million - In Product Placements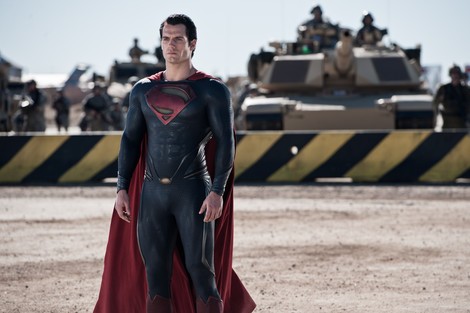 The latest superman movie has already made over $170 million, and it's not even in theaters yet.
The producers behind Man of Steel, the Superman reboot starring Henry Cavill, have made the large sum by simply sneaking in product shots during the film.
Product placement is nothing new - Remember when Spider-Man used Bing to search the web last year? Or when James Bond opted for a Heineken after driving to the bar in his Aston Martin? Even The Lorax, which is about saving the environment and fighting materialism, had an SUV among its corporate partners.
Still, the cash comes from a staggering amount of partners. The Independent reports over 100 companies have lined up to dump cash into Superman's coffers, a number that appears to have set a record.
TIME reports moviegoers can expect Clark Kent to wear a specific brand of eyewear, a peek at Nokia's new phone, and several scenes in a Sears. It's not known yet if Clark will shave using Gillette on-screen, but the razor company is among the corporate partners - as is Carl's Jr. We don't expect to see Superman chowing down on the Super Bacon Cheeseburger during the film, though. At least we hope.