Man Claims Nick Lachey Attacked Him At Chargers Game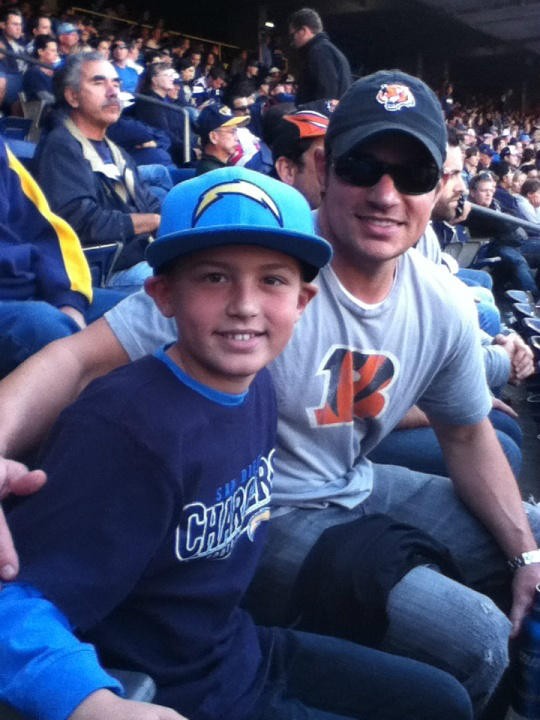 Yesterday it was reported that Nick Lachey was escorted out of the Bengals-Chargers NFL game over the weekend due to a shouting match between Nick and a Chargers fan. Now, the Chargers fan claims Nick choked him and pushed him to the ground.
The man was wearing the jersey of a player who had not been on the Chargers since 2008. Lachey, a Bengals fan, reportedly berated the man over the fact throughout the game. Finally, the man's replied with "Well, he lasted longer than your boy band."
According to TMZ, that's why Lachey called the woman a "f*cking bitch" and "a host of other profanities." That's when tensions exploded, and the Chargers fan says Nick lunged towards him, grabbed him by the throat, and shoved him to the ground.
Security escorted Lachey out of the stadium, while the Chargers fans were allowed to stay.
Lachey tweeted later, "Just got kicked out of the chargers stadium and couldn't be prouder! Go Cincy Bengals" and "i simply don't appreciate someone turning around and putting their finger in my face. call me crazy, but that deserved a reaction."

The Chargers fan plans on pressing charges. A rep for Lachey told TMZ, "This is a gross misrepresentation of what happened. It was nothing but a spirited debate between fans of opposing teams. At no point did Nick say anything derogatory to the man's wife and anything to suggest the contrary is simply untrue."