Man Claiming To Be Chris Brown Sues Rihanna For Getting Herpes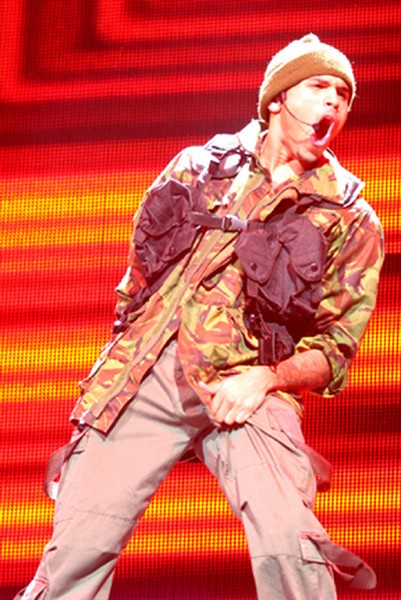 Another odd celebrity lawsuit today, following the laundry list of allegations against Justin Bieber. A man who claims to be Chris Brown has sued Rihanna in Tennessee for getting herpes from the pop star.
According to TMZ, the lawsuit includes such gems as: "[Rihanna] gave me herpes and then when I threatened to file a lawsuit against her for not telling me she was infested with genital blisters she began to hit herself in the face and throw herself into walls just as Jim Carrey did in the movie 'Liar, Liar.'"
He also notes,  "... this isn't just a regular case of American herpes, this is a case of Herpes from Barbados, which is most likely lethal."
The man wants $10 million from Rihanna as well as a restraining order.